Nedroid, where bacon and karate collide
Nedroid is one of those rare comics on the internet that readers can appreciate for both its sense of humor and appealingly unique art style. Strips are non-sequitur, usually involving karate or robots (sometimes bacon), but many sequences tend to follow the deadly duo of Reginald, a little birdy guy, and Beartato, a little potato guy. Other works by Nedroid include a response to a challenge posed by a reader to draw 200 bad comics, and a slew of short series, prints, sketches, and other b-sides in the archive, plenty of material to pour over.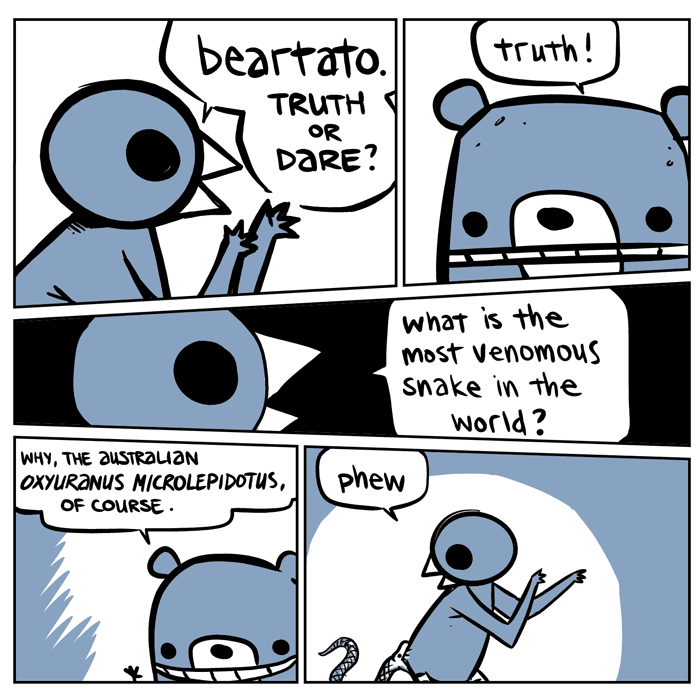 This page was last updated on February 25, 2008.